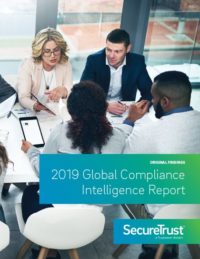 The SecureTrust Global Compliance Intelligence Report gives you the opportunity to review security maturity ratings from its Global Compliance and Risk Services assessments by industry.
You'll learn:
How industries rate on the five point maturity scale.
Which industry leads the pack in maturity ratings and why.
Which industries are under-performing and why.