Secure personal information and reduce the risk of a data breach by improving your data privacy management practices.
The landscape of cyber threats and data privacy regulation are both rapidly evolving. And the fines for businesses that fall behind on compliance are often steep. On the higher end, they can add up to hundreds of thousands of dollars—or tap a percentage of your annual revenue. These penalties alone can seriously harm a company's prospects. Combined with the cost of a data breach, they can be devastating.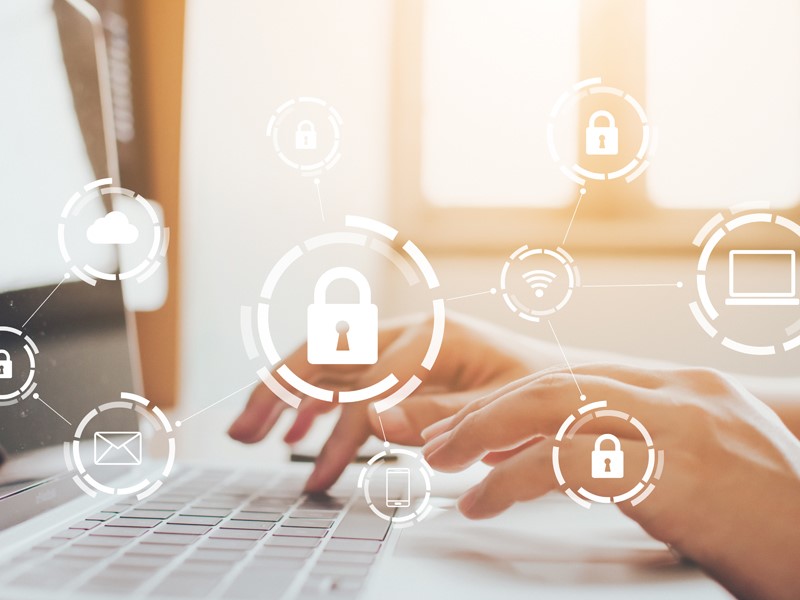 SecureTrust Data Privacy Services help you find and protect the sensitive information your business collects, transmits and retains so you can reduce the risk of exposing personal information or breaking compliance rules related to data privacy.
We help you understand industry regulations, including:
We'll also map how data travels across your organization and offer advice on how to fill any data protection or compliance gaps.
Our experts bring an in-depth understanding of the latest attacks and how to defend against them, and can help your teams change the way they work to keep sensitive information safe. SecureTrust consultants can help you prioritize improvements that will protect your company's reputation—and its bottom line.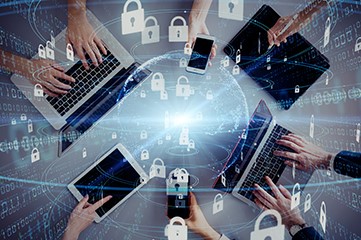 Comprehensive Analysis
Being a good steward of sensitive data starts with learning what you don't know. Your company may have personal information that has been lost or forgotten—or employees whose habits are putting data at risk. SecureTrust's comprehensive assessments shine a light on potential issues by following data flows, evaluating your company's operational environment, processes and documentation, and considering the third-party partners that have access to personal data. Using this information, we will help you create a structured plan to prioritize key risks, incorporate privacy-by-design into the planning process, and drive continual improvement of your compliance and data protection programs.

A Risk-Based Approach
SecureTrust helps your company identify, prioritize and address key risks. We can help you develop, implement or complement the data protection processes and controls needed to meet compliance requirements—and keep your company's proprietary and sensitive information safe. Plus, our ongoing risk management services can help you gauge the effectiveness of your security policies by regularly measuring your company's performance against the internal standards you've set.

Structure For Planning
You don't need to reinvent the wheel to improve your compliance and data protection processes. SecureTrust consultants have experience helping businesses of all sizes create and implement governance processes that help protect sensitive information. Our experts will help you take a structured approach to improving compliance processes—making sure that no stone is left unturned. Rather than taking a one-size-fits-all approach, we will help develop a customized plan that works for all areas of your company.
Our risk mitigation recommendations will make it easier for your staff to keep your company's private data safe. We help organizations foster and implement privacy-by-design principles, which builds compliance and data protection processes into a company's workflows from the ground up. And if your organization already has a mature data privacy program, we will provide ongoing support to drive continuous improvement. Our periodic assessments and customized consulting services can help streamline your company's workflows and take its governance processes to the next level.

Streamlined Compliance Management
SecureTrust's experience, methodology, and technology will cut down the time, cost and complexity involved with data privacy compliance. Our web-based application, SecureTrust Compliance Manager, lets your team securely collect and store evidence, conduct and manage assessment activities, and track the entire compliance process step-by-step. It provides a simplified, centralized hub for key documents and team communication, and highlights requests and key action items to reduce confusion and ambiguity about assessment tasks.
Plus, our personalized approach will help you find ways to work more efficiently. SecureTrust consultants can identify areas where your teams are spending too much time on compliance activities, and offer strategic recommendations that will help them get back to the work that matters most—running and growing your business.
Ready to talk?
Contact us to learn more about how SecureTrust can help you protect your company's private data.