Are you prepared for what's to come? Evaluate your company's security posture with SecureTrust compliance, privacy and risk assessment services.
A data breach can devastate a business. The average cost alone is staggering: USD3.9 million per breach. And the financial impact goes far beyond the fees and fines. A data breach can destroy long-term relationships you've spent years working to build. That's why Payment Card Industry (PCI) is just the baseline. You need to understand your company's full security profile—and address your vulnerabilities—to protect your future success.
SecureTrust can help you safeguard your business relationships by assessing your compliance maturity and showcasing security strengths and weaknesses. Our experience, methodology and technology will keep your operations running smoothly while we find ways to keep your sensitive data more secure.
Enterprise Compliance & Risk: Why SecureTrust?
SecureTrust is the leader in PCI consulting and compliance validation services. We have more experience managing small, midsize and large complex assessments than any other Qualified Security Assessor (QSA) Company. Our experts can help you measure your compliance maturity and create a strategy to strengthen your security. Pulling from best practices across sectors, we can help identify areas where your teams are stretched thin, as well as where your business might be overinvested. And our ongoing security reviews will help you maintain the policies and programs you've defined so that you can defend against cyber-attacks as the threat landscape evolves.
Our technology helps minimize the time your team spends managing PCI compliance. SecureTrust's cloud-based application, SecureTrust Compliance Manager, streamlines workflows and communication with our team, which lets your staff focus on managing and growing your business.
Bottom line is that our assessment processes and technologies reduce your total cost of ownership and lessen the amount of time your internal staff spend on compliance.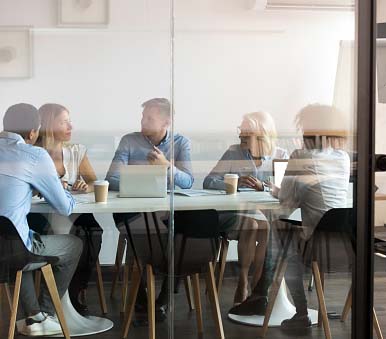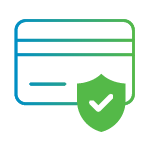 Payment Card Industry Compliance Services
SecureTrust Payment Card Industry Compliance Services help you develop security policies that work for your business and implement a strong foundation of industry best practices. Our experts cut through the complexity of PCI compliance, eliminating guesswork by offering actionable advice. We take the time to learn how your business operates to paint a fuller picture of its security weaknesses. SecureTrust Vulnerability Management Services, including scanning and penetration testing, can help you identify and address deficiencies before they lead to a data breach.

Risk Assessment Services
SecureTrust Risk Assessment Services give you the information you need to make better business decisions. Our experts take the time to understand your organization's strategic objectives and identify the key risks that could impact its progress. Our risk assessments will help you develop effective growth strategies, improve processes and policies, and sidestep pitfalls on the path to success.

Data Privacy Services
SecureTrust Data Privacy Services help your organization protect sensitive data and personal information, maintain secure operations, and address privacy laws and regulation. Our experts can assess your compliance with several key privacy regulations, including:
Our consultants can develop a customized action plan that will make your company a better steward of your company's and your customer's private data. We'll map data as it moves through your organization to identify where it's most vulnerable—then outline best practices to help you fill the gaps. And we can help your organization adopt a privacy program or framework to support data subject rights and comply with data privacy regulation.

Compliance Management
SecureTrust Compliance Manager provides a centralized dashboard for ongoing compliance management. It lets your team securely collect and store evidence, conduct and manage assessment activities, and track the compliance process.
Compliance Manager is also a task management system that highlights team requests and key action items, and provides a schedule for the assessment.
Its dashboard, timeline and custom presentation features give you a clear understanding of where you are in the assessment process, highlights what you need to do and shows when your report will be delivered—so you can complete the compliance process with minimal disruption to your business.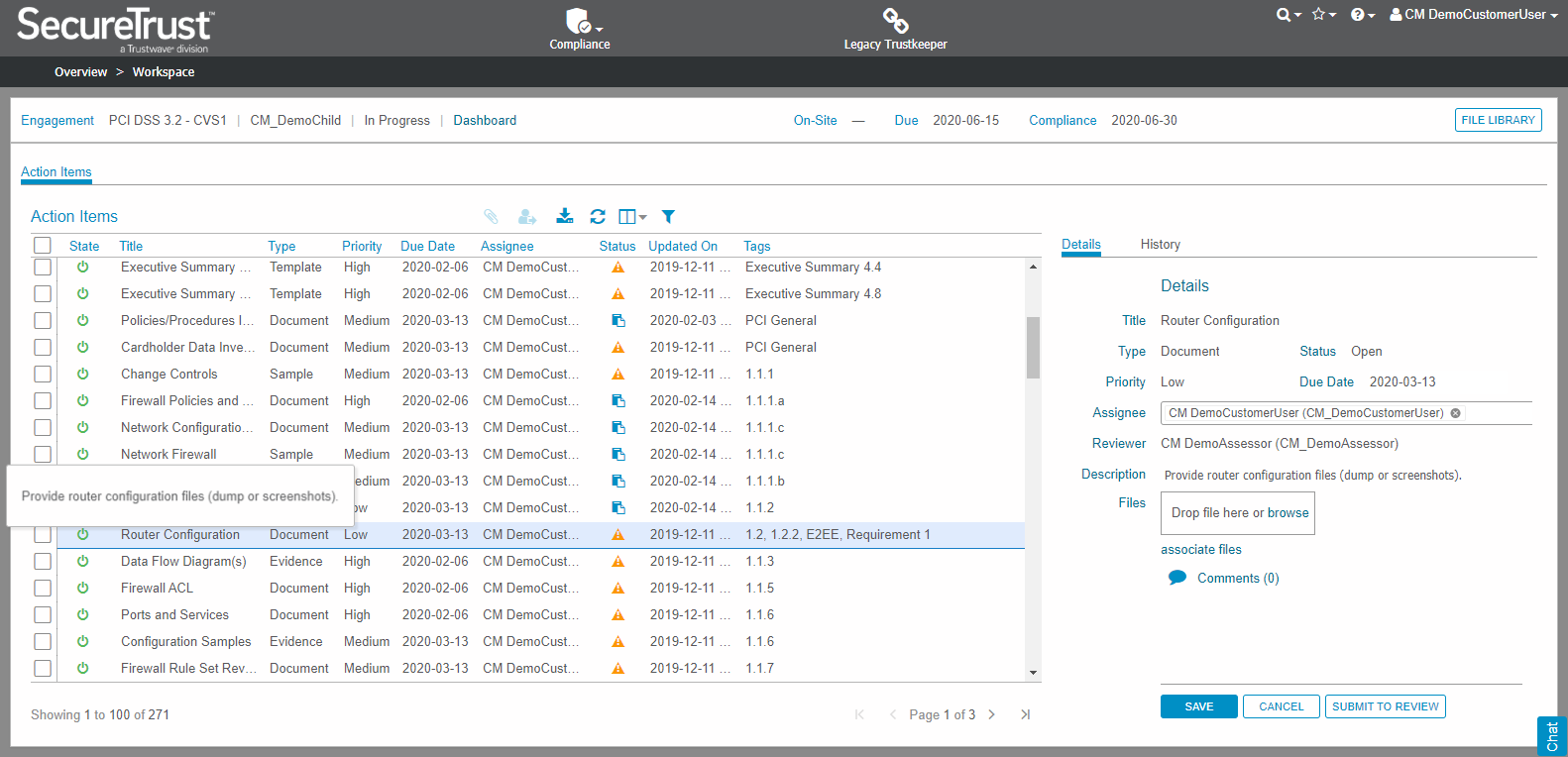 Ready to talk?
Contact us to learn more about the solutions that can help protect your private data and secure your company's success.