SecureTrust, the global leader in payment security and compliance.
We are the only company that can meet your organization's end-to-end needs. Working with our team enables you to reduce costs and manage risks by better managing compliance requirements tailored to your needs and your environment.
While we are industry experts in Payment Card Industry (PCI) compliance, our team also delivers comprehensive expertise in risk management and regulatory compliance.
Working with one team that understands the interplay between data privacy, compliance requirements, risk management and PCI is more streamlined and cost effective than anything our competitors can promise. SecureTrust has a full suite of the most cutting-edge cybersecurity tools available to our clients, including fully managed data security.
There's a real value to keeping your compliance, risk and payment security needs under one roof. No juggling multiple portals and accounts, and no managing multiple vendor relationships and invoice cycles. With SecureTrust, you'll get streamlined service—with peace of mind that no vulnerability has slipped through the cracks.
Our track record will give your shareholders, customers and business partners peace of mind that you have chosen the best possible payment security and compliance partner.
Leveraging our industry expertise, proven methodology and innovative technology, we will protect your company's sensitive data as if it were our own.
SecureTrust looks forward to helping your organization meet its risk and compliance challenges for years to come.
Security consultants around the globe
Countries with SecureTrust clients
Deploying resources locally to support you globally.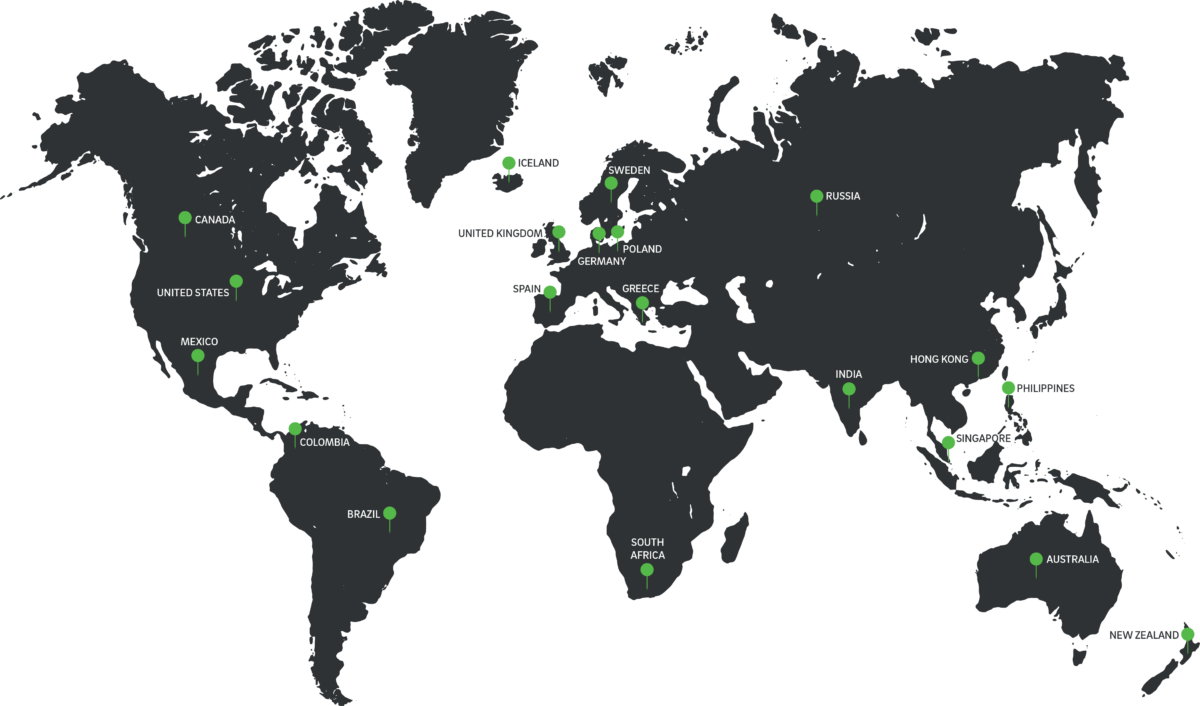 QSA
Qualified Security Assessor
ASV
Approved Scanning Vendor
QPASC
Qualified Payment Application Security Company
P2PE
Point-to-Point Encryption Assessor
QPA
Qualified PIN Assessor
SSF
Software Security Framework Assessor
CPSA
Card Production Security Assessor
CA
Trusted Certificate Authority